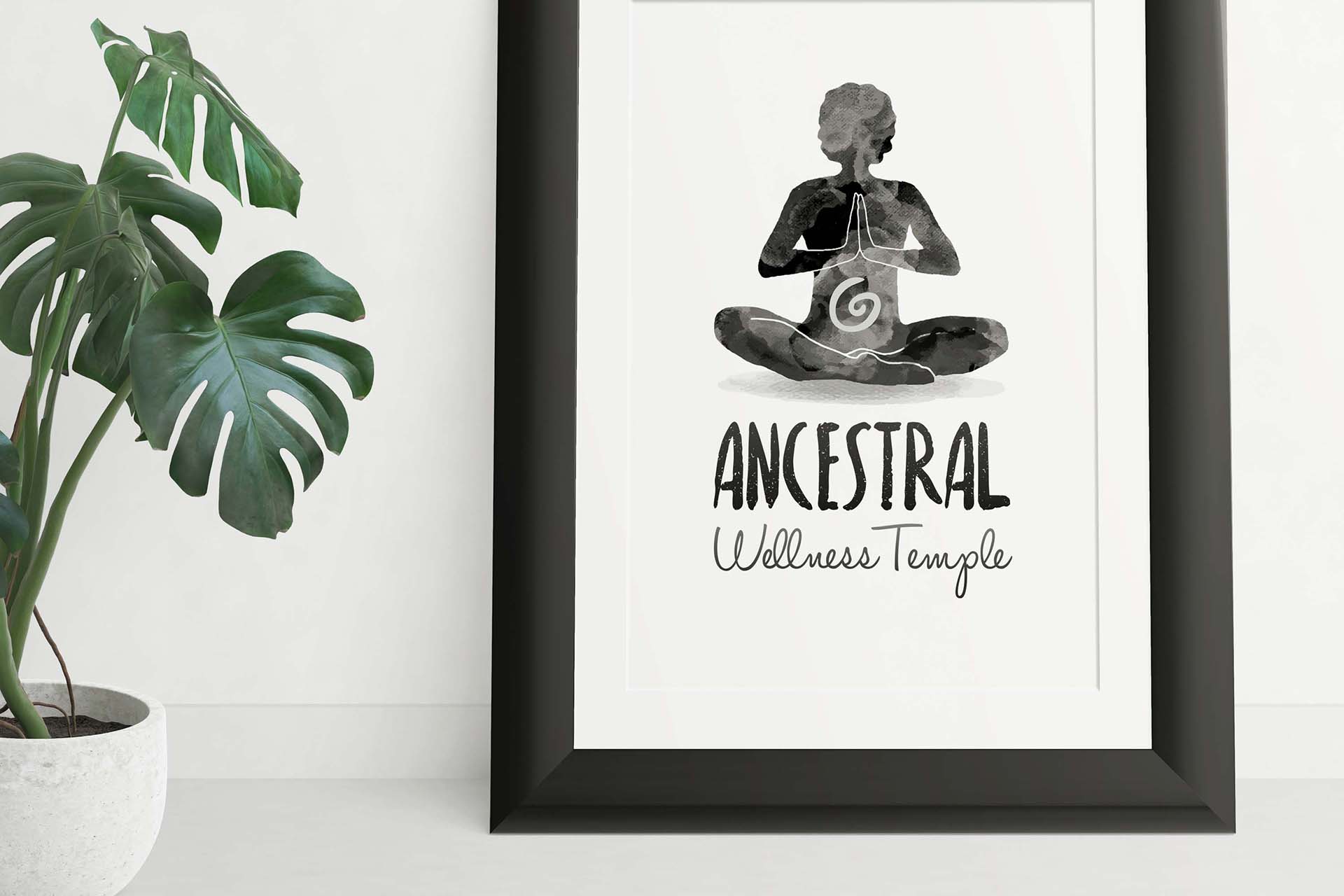 Project Details
The logo for Ancestral Wellness Temple was looking for a logo that fully encompassed her organizatoin. Ancestral Wellness Temple is a women's health and wellness brand, with a focus on reproductive health. The organization serves women and their reproductive healthcare needs from pubescence all the way up through menopause and our model of care is focused on offering holistic, organic, indigenous health solutions, through the use of herbal medicine, energy medicine, and health promotion education.
Johari – founder of Ancestral Wellness Temple – envisioned a logo that is vibrant and bright, inspired through thoughts of traditional African culture, womanhood, nature, and positive energy.
When we created this logo, we used elements from the Akan language as Ancient Egypt! The word "ancestral" in the logo has little fleeks of the stars in them, to symbolize Ma'at, the Egyptian goddess of law, order and peace. The swirl was our interpretation of the dwennimmen, the symbol of humility and strength from the Akan language.